Full Pocket Method Certification Program
Fractional Integrator/COO
This flexible certification program is for successful business coaches and/or business consultants who are looking to uplevel their existing business by layering in the opportunity to add Fractional Integrator/COO services so you have a simple, repeatable system that delivers consistent results.  
This is a flexible opportunity that allows for the ability to add as many clients to augment your current business, or use this as a complete business system.  You have the option to meet with clients in-person, remotely or a hybrid or both. There is great flexibility in how you want to utilize your new FPC Certification. Using our system, you can use our suggested rate card to charge approx. $40,000 per year with approximately 1.75-2 hours per week per client.  
Note, this Methodology and Certification program is not for everyone. Please look carefully at the "Am I the Right Candidate Section," of this to ensure you are aligned with the Full Pocket Core Values, Mission and have the prerequisites to apply to be a part of the program.
"Every company has an operating system whether it has a name or not. It's a way to organize 'human energy'."
It's hard to understand the operating systems of most companies because the leadership teams aren't consistent in the way that the people in the organization meet, solve problems, plan, prioritize, follow processes, communicate, measure, structure, clarify roles, lead and manage. 
"The inconsistency leads to poor communication, dysfunction, and employees feeling frustrated and confused about what the priorities are. Ultimately the company never realizes its full potential." 
Why one operating system? Everyone doing it their own way in an organization can't work. The FPC Fractional Integrator/COO system helps define how you set priorities, meet every week and use the same terminology.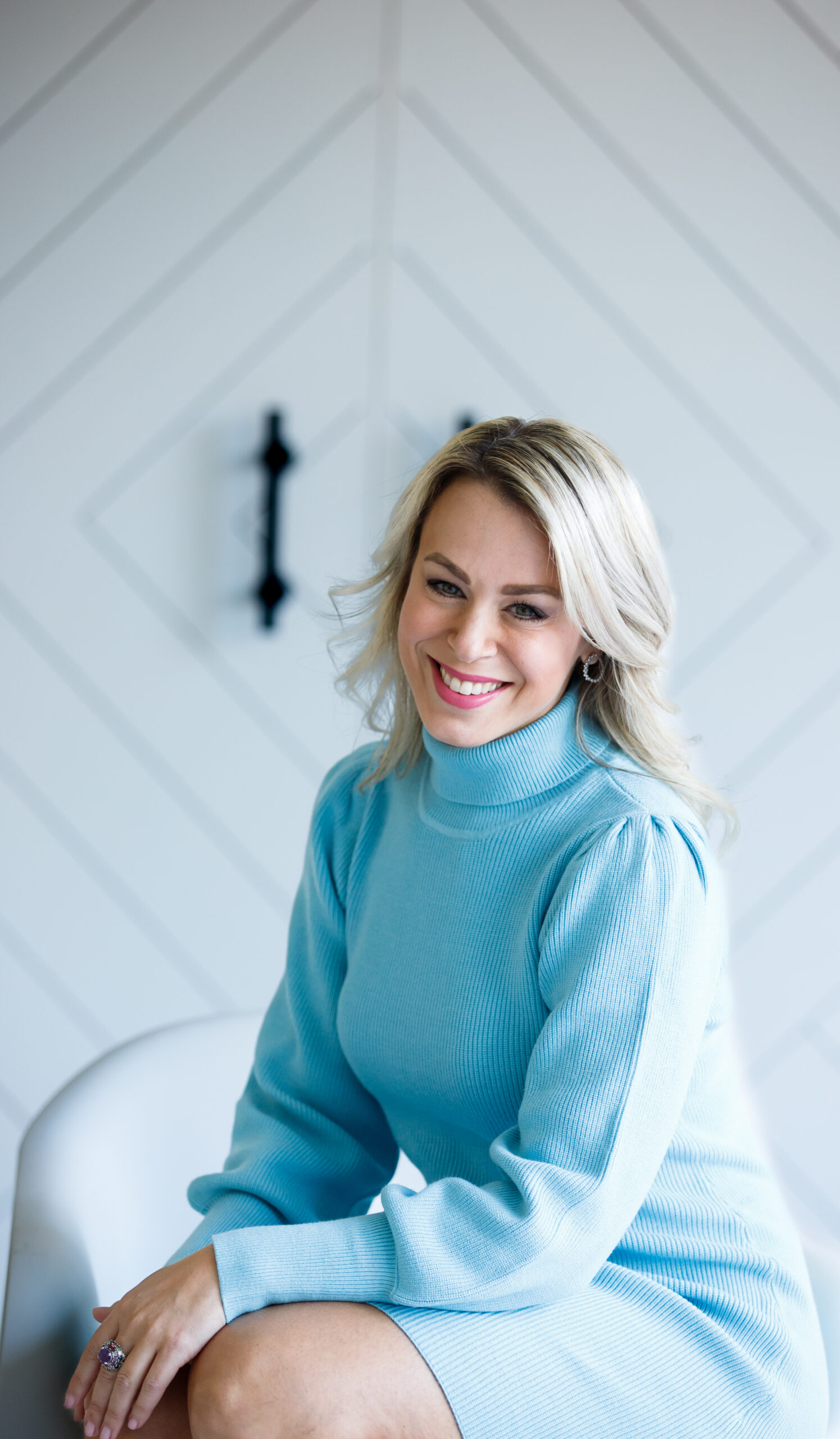 Am I the right candidate? (Certification Prerequisite)
Must be a profitable business owner (offline, coach, consultant) or c-level executive
Must align with FPC vision and values.
Our Core Values include:
Servant Leadership

Grow or Die

Integrity

Vulnerability
Our Mission: Help Entrepreneurs Live a Better Life. Provide Relief.
Strong Requests (note, if you feel that you have commensurate experience we are happy to discuss this!): 
Bachelors, Masters, and/ or MBA 

Demonstrated experience of ethical leadership.

4+ years of experience as a profitable consultant/coach or c-suite level executive

3+ years experience managing or consulting a small business' human resources, finances, operations, marketing and strategies.

Proven track record of outstanding performance in client service. (previous client references requested)

Understanding and experience working with financials, P&L, budgeting for $1-$5M businesses. 

Outstanding verbal and written skills, and experience working with staff on all levels. 

Emotional intelligence and emotional regulation skills, understanding of mindfulness principles are an added plus! 
Mindset: Open to new ideas, teachable, consistent and will follow through 
Be a person who loves systems, automations, methods, repeatable processes that work and someone who feels happy when these things happen in business.
Generally work offline with small to midsize business owners ($1 mil – $5 mil annual revenue)
What will this help you to do?
Our defined structure and system gives you a north star with a clear, simple, easy to implement system that we have refined and can now be a "plug and play" for you. 
Feel like you can grow your current income and client base without reinventing the wheel so you can not be constantly looking for your next client (these client relationships last upwards of 2+ years) 

Have a system with built in trackable results so your client always understands the value you bring to their organization which means maintaining and growing these relationships equaling more revenue and traction. 

Helps you feel more "in the know" and understand the bigger picture so you don't feel siloed in your clients business which means you are more effective with a macro vision of their organization. 

Saves time. When everyone has an understanding of the unified and shared vision of the leadership team, and is working in a focused and simple manner, magic starts to happen which means more fun and the ability to continually create whatever is next in the playbook. 

Eliminates unhealthy and time-wasting activities due to miscommunication which means everyone works together more as a fun loving team.
This certification provides you the ability to increase your prices or extend your time container for contract work with clients based on their needs.
Example: $2.5-4k/month retainer fees per client for these specific services alone. 
$30k-$48k/client/year x 10 clients during any given month = $300k-480k/year. (5 clients = $150k-$240k/year)
So to break it down further, 1.75 hours/week per client x 5 clients = 8.75 hours/week total in client-meeting time.**
Program
Full Pocket Method Certification Program
Timeframe/Container
8 Week Certification program
Content Included
- 8 Weekly Modules, released every week
- Video learning for each segment with supplemental workbook, downloadable PPT slides.
- Theoretical + practical rollout plans

1 Weekly Group Coaching Call
Weekly call led by Marni, Q & A style format with pre-submitted questions and live coaching on a zoom call.
Community
WhatsApp group chat, weekly posts for celebrating wins and reminders about everything
Onboarding
- Emails with details on what to expect
- Added to the WhatsApp Chat and introduced individually
- 15-minute 1:1 onboarding call to create a mini custom action plan so new clients know where to start.
- Client gift - all clients receive required course reading (the book Traction by Gino Wickman) via mail.
Benefits of the Certification:
Preparing for a Growth Mindset
Behavioral, social and emotional skills are what make humans indispensable.
Let's begin the 8 week journey with your mindset. This first video session is 90 min and we will spend time learning a 5 step process to having a "growth mindset."  The growth mindset is a critical element to look for when working with new clients. It also is the container in which we teach our clients in any individual 1:1 sessions the beginning skills of emotional regulation.
Setting the Foundation for Success
Often, even the most mature of businesses have never taken the time to clearly define their unified vision for the business which leads to lack of clarity and ultimately confusion for their teams particularly as they grow and scale. 
When we begin work with any client, we begin the relationship with ensuring that all the foundational fundamentals of the company, the heart and soul, of the business is clearly delineated , communicated, displayed and positioned for all to see. 
It sets the course for the future which acts as an internal compass that keeps you from drifting off course.
 Data, What Gets Measured Gets Done
Knowing the businesses financials at any given time is the absolute key to consistent, predictable growth.  Often business owners work in a reactive manner rather than a proactive manner.  Receiving a P&L "after the fact" or having a clunky project management system that you need to pull reports in doesn't give you the most important numbers on a weekly basis so you can pivot and make real-time changes that affect the overall performance of the business.
A key element of development of the financial outlook is to define what the annual revenue (gross and net) is and then support that goal with quarterly milestones and defined revenue lines.
Most small businesses have never taken the time to document their core processes. 
Documenting and simplifying core processes means business owners can create a self-sustaining organization that can run smoothly, even if a key member of the team isn't there.
Why process document?
Creates clarity, reduces confusion, and gets everyone speaking the same language.

Identify where missing critical procedural steps exist 

Identify possible areas where improvements can be made.
Working "On" The Business, Developing Key Priorities
Meetings are a necessary part of communication and problem solving for every business, but they aren't always as productive as they should be. 
According to Atlassian, most employees attend 62 meetings per month, and are spending 31 hours in unproductive meetings. 
As you know, time is valuable, when it's not used wisely, it can cost your company a lot of money.
In week 5, we'll teach the concept of the OTB (On the Business) Weekly Meeting Agenda and how to avoid "Shiny Object Syndrome" and create laser focus on key priorities for the business.
All About the People: Accountability Chart + Hiring The Right People + Fostering Culture
Organizational charts are focused on who reports to who, but they typically don't address one of the major issues most companies struggle with: a lack of clarity around what the major functions of the organization are, and who is accountable for what. We will cover how to build an accountability chart and we will also share best practices for hiring the right way & fostering a healthy loving team environment.
 Finding your Ideal Client
Tips, tricks and networking solutions
Now that you have the system in place, let's go find your first client to work with.  Let's work with your warm network first as it's always a great place to start. Your ideal client needs to be at least $1M per year with 5+ employees, vulnerable and wanting help, hitting the ceiling and ready for growth.
Yea ! You've made it to week 8. This week we are going to put it all together for you and share our templates for rolling out the business.  
We will cover things like:
How to set up the first complimentary session
Crafting your proposal with template
How to close the deal
Month by Month structure – what to do when
Add ons to the program 
Making it work with your existing business 
And more! 
Supplemental / Bonus Material
-Fractional COO/Integrator Terminology Guide
-Templates to launch your COO Integrator Business
-Suggested reading
Program
Full Pocket Method Certification Program
Milestones
Our Milestones are:
- Read the book (pre-homework)
- Do your own foundation work for your business (values, mission, niche, scorecard, accountability chart)
- Adjust your website, social media, email verbiage, etc.
- Create your foundation packages (Tier 1 and Tier 2)
- Sign the first client with payment confirmed!

Offboarding
15 minute 1:1 recap call to go over their results and talk about next steps
Investment
Regularly $7000k Pay In Full, $4000 break into 2 payments. (Beta group for round , $3500 PIF)
Outcome
Create and launch your Fractional COO/Integrator business, augmenting your existing coaching/consulting business. Billable at $35k- $42k per client per year (6-10 hours per month per client)
**Earning potential is for illustration purposes and is based upon Marni's experiences, individual results may vary.