Subscribe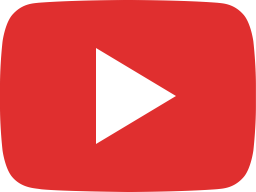 Dr Chris Sullivan Chiropractic Partners Recommendation for Marni Blythe Full Pocket Coaching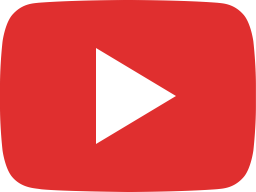 Gard Wellness Center - Dr Aliya Gard Testimonial for Full Pocket Coaching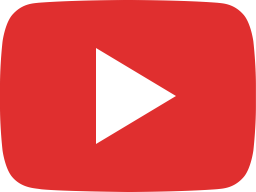 Dr Ankur Prakash, Living Well Balanced Full Pocket Coaching Testimonial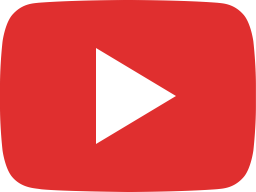 Cherith Roberson, Wake Tech Small Business Center Testimonial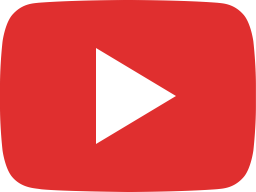 Dr Kristy Tart Bryan Testimonial for Marni Blythe Full Pocket Coaching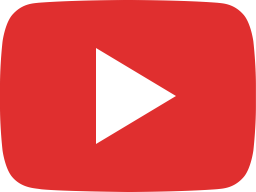 Dr Adam Bryan Testimonial for Marni Blythe Full Pocket Coaching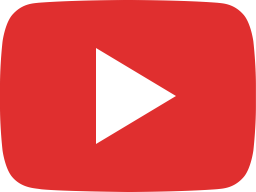 LaToshia Rousse Testimonial for Marni Blythe Full Pocket Coaching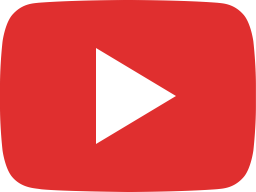 Michelle Coats Testimonial for Marni Blythe Full Pocket Coaching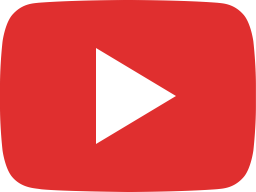 Carla Payne Testimonial for Marni Blythe Full Pocket Coaching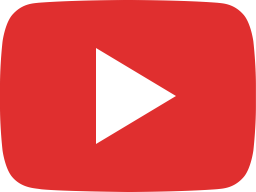 Tommy Midyette Testimonial for Marni Blythe Full Pocket Coaching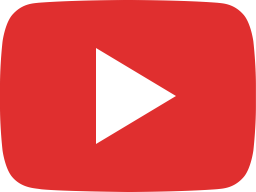 Maxine Phillips Testimonial for Marni Blythe Full Pocket Coaching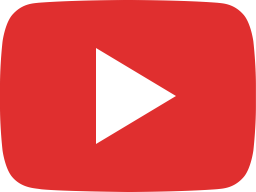 Preeti Waas Testimonial

What our clients have to say about us:
Written Testimonials – Marni
"Marni and I have known each other for about seven years, almost eight years, and we worked together professionally in 2019 when my husband and I launched our Functional Nutrition program. Once we kind of created the program, we soon realized we did not have the time to devote to a really proper marketing plan to kind of launch it. Marni came alongside us at that point and helped us with our marketing plan from beginning to end. It included the CRM, email sequencing, promotional videos, setting up inhouse events, helping coordinate with other businesses for cross promotion, and really just helped us elevate our marketing plan so that it was ultimately a really successful launch of Functional Nutrition for us. Marni has a really wide range of business experience and a great ability to kind of come in, figure out quickly what needs to be done, and then come up with a plan and help you stay accountable to it.I love her efficiency, she's super easy to work with, and she'll make sure you stick to your plans."

Dr. Aliya Gard

Gard Wellness Center
"I had a strategy session with Marni and literally within just 10 minutes into the conversation, she helped me identify areas where I was leaving money on the table in my business and we quickly built a solid system in place to properly manage my leads. I was so impressed by how quickly and astutely she was in tuned to my needs and provided an easy to follow plan for a quick return. Marni definitely knows her stuff and I highly highly recommend her as a business strategy coach for anyone who wants to uplevel their game."

Angela Tran

Weight Loss and Nutrition Doctor
"Marni has a unique way of making you see the big picture, giving you a roadmap to getting there and then being there to support you each step of the way. I had attended so many social media lectures, but Marni's put it all together and made it make sense. A real gift to learners like myself!"

Sherie Bryan

Health Insurance Specialist
"Working with Marni has been a game changer for me! She has helped me get a better handle on how to run a business, build my confidence, create marketing strategies and so much more. Her ability to create excitement in what I do has given me the push I was looking forward to building a profitable and successful business."

Sherrie Medeiros

Certified Home Stager
"Marni is a force of nature. I have never seen anyone learn a brand new concept and implement it so quickly and so flawlessly. She is full of talent and intellect. And her personality is augmented by her sense of humor. I am so grateful to call Marni a friend and a mentor."

Manuj Aggarwal

CTO - TetraNoodle Enterprises
"Marni is an informative, authoritative, and dynamic speaker. She recently addressed attendees from the Holly Springs Chamber of Commerce at a breakfast event on the topic of marketing. Attendees were engrossed and engaged and learned many new things from Marni that they can implement in their own businesses."

Karen Shore

Social Media Manager
"Marni came to the table with many ideas after we spoke about what my business was doing and what changes I needed and wanted to make. She clearly explained the process and an action plan for me to execute. Her expertise and her confidence make me more motivated to bring the strategy to completion."

Tonya Palumbo

Photographer
"Marni Blythe is saving my sanity! Within just a few sessions Marni has provided tools and processes to increase my productivity while decreasing my stress level. Her clarity and ability to see the big picture has helped me get beyond the countless hours working in my business to working on my business. I'm grateful our paths have crossed through the wonderful services of the Small Business Center and plan to continue working with Marni to keep my pocket FULL!"

Carla Payne

Certified Aging Life Care Professional
"I wanted to talk a little bit about my working with Marni Blythe and her company Full Pocket Coaching and what it has done for us in our practice and me personally. I have been through countless consultants and practice management groups in the past and I feel like my biggest frustration is that every single one of those groups it was continually about my in office procedures for my day one, my day two, and my patient care plans. And I felt like the biggest thing that I was lacking in any of those situations is I knew how to take care of my patients. I just didn't know how to get my business running efficiently.

And I think that the level of frustration that I would experience made it not enjoyable to be in practice. At times. The stress and frustration of running a business versus being able to take care of my patients was starting to wear on me both up north and now down here in North Carolina. So when I started working with Marnie, my partner and I brought her in to help us organize our business and get our business running like we knew it should at the time. We were not running regular meetings.

We had a lot of ideas, but things never seem to get done. We were definitely frustrated in the way that we felt things. Just working and working and working and just not seeing any progress. Almost like we were spinning our tires in the mud. Within a short period of time and working with Marty, we had made some dramatic changes in the way that the business operated.

Her fractional integration techniques were second to none. It was like nothing I had ever utilized before in the past. She was able to get the two of us on the same page and then not only that, help us to communicate that to our staff, make sure that we got the right people into the right roles, and make sure that we were doing what needed to be done to help the business actually run appropriately. A side benefit of all that is that we generated a tremendous amount more revenue with a whole lot less stress and effort and taking our work home. I felt like we were working working all the time and not getting to enjoy any of the fruits of our labor due to being so busy.

And Marni has literally taken us from A to Z and opened up so much more time and efficiency in our office and given us a lot more structure, and that was the structure that we're so desperately needing, but just unable to get put together for ourselves. On top of that, she's helped us realize that there is a level of practice for us that we couldn't even see at that point in time because of our insufficiencies in our procedures and how our office ran and she helped us from the ground up. I feel like we're running a business now. We have a structure, we have regular and productive staff meetings. No more three hour meetings where we got nothing done in an hour we walk out of there and we've all got an action plan and we are accomplishing more in a month than we used to in a year and it's really cool to see another side benefit is we have happier employees than we ever have.

Our employees are ecstatic to see us moving in a direction versus just talking over and over again and I bring these up because I think these are common frustrations throughout anybody in my profession. Any time I get a chance to talk with other chiropractors these seem to be some of the same things that they voice as frustrations in their life and practice and they don't have to be. After ten years of doing it up north and four years down here I almost had resigned myself to this is the way that it is and there's just no way around it and Marty was able to help us see that that wasn't the case and then give us direction and insight and empower us to take control of our business and take control of our lives and now I feel it right here. I enjoy coming into the office every day. I don't feel stressed like I used to and there are finally more hours in the day.

Then there is work and I get to do the things that I really enjoy. I'm an avid exercise enthusiast and I have three young children and I love spending time with them and before I almost would feel guilty spending time with them because I knew there was so much work that needed to be done and it's not like that anymore. I feel like I'm getting my life back and I feel like we are seeing progress in our practice like we have never seen before. I cannot recommend her highly enough. Her entire system and program is designed to help you take everything to the next level, get you back your life, get you back your business and decrease the stress that seems to take its toll on each and every one of us.

So if you have any other questions I'm more than happy to have you reach out to me like I said, my name is Dr. Chris Sullivan and I'm in Cary North Carolina. You can find me on Google, reach out. I'd be more than happy to talk to you in person about what Marni has been able to do for us and how grateful and appreciative we are of everything that she has brought to the table for us. Be well."

Dr. Chris Sullivan

Chiropractic Partners
Written Testimonials – Full Pocket Team
"I welcome the ease and simplicity of Cassie's profit systems. I am a huge systems person but sometimes mine don't really work, and this felt targeted to us as a mid-career, successful self-employed couple who needed both an organizational and a mindset shift. I appreciated her level of professionalism, clear explanations and strategies. Cassie was engaged, responsive and a good listener during our sessions.

I'm ready to open new, targeted bank accounts and I know exactly what to do with each of them."

V. Stamper

Author/Illustrator
"Her knowledge and wisdom are unmatched. She has learned from the very best and uncovered her own unique approach to profit stacking that goes beyond just my business needs. Her holistic approach will change your life.

While Cassie is more than capable of sharing a wealth of knowledge and experience, her true superpower, lies in her ability to listen and cater that wisdom to my needs and goals based on what she is hearing and discerning.

Most coaches are altruistic in that they genuinely want to help people. But the motivator of money tends to get in the way. Cassie has developed a sure-fire way to prioritize propelling her clients rather than always leaning on her personal potential for revenue.

Cassie helped me uncover the lies I've been believing and tackle them head on by making immediate action steps towards not only my money goals but designing a future that is my calling.

Cassie is more than a coach. From now on, she's family!"

K
"This letter is to recommend the services of Sam Poley for your marketing strategy needs. We contracted Sam in 2019 to help us with marketing strategy for Sapiens Decision. He conducted an audit of our brand identity and that of our competitors, led us through identity and brand diagram workshops, and delivered brand positioning and go-to-market strategy deliverables.

Throughout the process the team and I were consistently impressed with Sam's level
of engagement, professionalism and expertise. He was terrifically skilled at bringing together strong-willed team members and getting them through challenging workshops to produce collectively satisfying and fresh results. His methodology was comprehensive, fast-paced, thought-provoking and fun, and the results got the team excited and energized and the deliverables were immediately usable and actionable. Sam brings together a team's worth of expertise across the many aspects of marketing strategy and moves your business forward in how to re-think, energize and activate your brand and go-to-market.

What is remarkable is how quickly Sam brings you the value you need for your business. I highly recommend engaging with Sam and would do so again myself in a heartbeat.

Please do not hesitate to reach out with any questions if you would like to discuss
further."

Rafael Goldberg

VP at Sapiens
"As a professor at Kenan Flagler Business School and a consultant myself, I've launched many businesses, and worked with dozens more. At the outset of the pandemic, some colleagues and I got together to find a way to help businesses connect with their communities so that their communities could help their favorite businesses. Brij Community was the result, and we launched this platform in two cities, Durham and Boston. The Durham launch led us to Sam and I have worked closely with him over the past several months.

Over this period, Sam has demonstrated a deep understanding of integrated marketing at a strategic "big picture" level as well as at an "on the ground" granular level. While some may do one or the other well, Sam is able to not only do both, but is also able to connect the dots between the two. He can speak plainly about how brands impact decisions at the most basic level and also what needs to happen with brands strategically in order to maximize their impact. He's proven to be a great asset to us at Brij and I am certain that he'd be a great asset to any organization that he works with.

Do not hesitate to contact me with any questions, I am happy to help."

William Putsis

Professor of Marketing, Economics, and Business Strategy at UNC-Chapel Hill
Ready to get to work? Click below to schedule the 45-minute complimentary introductory call.
Get Started