Lead generation… it's something all businesses need more of but it is mystifies many of us.
How do you find qualified leads for your business?
How do you keep the flow of new leads coming?
The following tips will help you with your lead generation.
Be Clear About Your Ideal Client
To attract the right clients to your business, you need to make sure that you are really clear about who your ideal client is.
If you don't know who you are targeting and you don't know details about them like where they live, where they work, where they play, what their dreams and desires are, what their pain points are and what you can help them with, then you will have a hard time reaching the right people.
It is really critical that you've done the foundational work to figure out who your Ideal Client is.
If you haven't done that work yet, I have a worksheet that will help you dive into Ideal Client Discovery. Download it here: Customer Avatar Worksheet
This is critical, like I said. If you don't know who you're targeting, that's a problem because then you don't know where to go to find them in the online or the offline world.
With regards to lead generation, a lot of times, people think in today's world that everything has to be online. I think that's a mistake and you're leaving money on the table when you don't pursue offline leads.
We really need to look at our lead generation in the same way that we look at a marketing strategy in that we need to really have an integrated plan of how we're going to go about finding leads and doing it in several different categories so that we're not putting all of our eggs in one basket. I suggest looking at both the offline and the online.
We also have to manage our expectations with lead generation.
Lead gen is one of the biggest concerns that entrepreneurs have. Sixty-five percent of entrepreneurs say that lead generation is one of the most challenging things that they deal with.
So, you're not alone with dealing with this.
Testing is critical and you have to be willing to make some investments into the trial and error phase of learning what attracts your Ideal Client.
For example, I've been running Facebook ads to drive more people into my Facebook group. I've been doing that now for about three or four weeks. Over a three- or four-week time period, we have spent around $600 in ad spend.
We've been testing different images, copy, and calls to action.
Finally, three weeks later, we are finally starting to be at a place where we are starting to generate the high-quality leads that are specific to what we are trying to find.
You need to give yourself enough time and space to be able to tweak that.
Inbound vs. Outbound
There's inbound lead generation and there's outbound lead generation and you need to do both. Inbound means people are finding you, probably through a Google search.  You've worked hard to have an optimized website using search engine optimization (SEO).
You continually engineer your own celebrity within the target market of people that are looking to connect with you. Thought leadership is everything. When people find you, they believe you that you have the authority to be in that space and are the person for them to connect with.
Inbound means they have found you and then they come to you.
It could happen any number of ways… they searched Google for something and your website link was in the results, they follow you on social media, they heard you on a podcast, had a friend tell them about your lead magnet or some other form of a high perceived value that made them want to connect with you and start that interaction process.
Outbound marketing consists of various marketing strategies and techniques that simultaneously target a large spectrum of people. Some of these include advertising (traditional and digital), cold emailing, cold calling, trade shows, and content syndication. (source)
Outbound strategy examples are Facebook ads, pay-per-click, fliers or press releases. Outbound marketing is pulling people into your space.
You need both inbound and outbound strategies. The combination of the two is what equals gold. Think about offline and online and within online having both inbound and outbound strategies.
With regard to the online lead generation techniques, if you have not optimized your website and your social presence, I want to really encourage you to do so. Establish a strong foundation so you have a credible personal and business brand.
If I were to go and Google your name right now, I found your LinkedIn profile, would it represent you and your business today? When's the last time that you updated your LinkedIn profile? People are looking at your LinkedIn profile, they're looking at your Facebook profile, your business pages, your Instagram, and it can be really easy to get so locked into working inside of your business that you're not actually working on the business.
You have to be devoting time in your business every single week to make sure that your online presence is in alignment with who you are today, what you're delivering, where your value is, and that you're engineering celebrity for the people that you want to target.
Lead Generating Website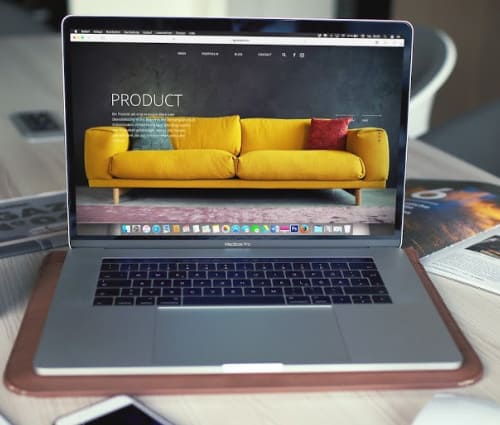 A lead generating website is another important factor in lead generation. If your website is just set up to give information, but there's no way to be able to collect people as leads, that's going to be an issue for your business.
If your website is all about you and not about who you serve and the transformation that you help your clients to make, then you're probably not going to get as many leads from your website and from the other online properties that you have.
Make sure that you have a lead generating website… a place where people can sign up to receive something of value from you in exchange for their email address (a lead magnet, more on this below), a place they can contact you with questions or to schedule a complimentary call with you, a place they can learn strategy, take quizzes and be enriched.
Lead magnets should offer a lot of value to people. A lead magnet is basically something that's magnetic, something that your ideal client wants to download and are willing to begin a relationship with you by giving you their email address and in exchange for the item of value. It must be valuable. It can be a research report, a white paper, an ebook, or something similar but it needs to be able to be consumed in five minutes or less.
In addition to great lead generating options, make sure your website has a Facebook Pixel and Google Pixel installed so you can track your traffic, where visitors come from, where they exit your site and how many visitors are converting to new leads. That way you can adjust as needed, retarget the people who are visiting your website that are not converting and learn what is working.
Online Networking
One of the ways Full Pocket Coaching is working on lead generation is online networking.
We are doing outreach to our target market that we find through Instagram, LinkedIn, and Facebook. We are sending personal connection request messages and building relationship with those people before we even try to sell them.
Where is your target person online and how can you network with them in the same way that you network in the offline? I recommend implement this lead generation strategy immediately!
To Recap
Be super clear about who your ideal client is
Use both outbound and inbound lead generation
Use online and offline lead generation; the combination of the two is gold for your business!
Optimize your website and social media presence.
Have a lead generating website
Network online via social media
If you have any questions regarding these lead generating strategies, leave a comment below.
If you'd like to schedule a complimentary call with me to discuss strategy for your business, please use the contact page to submit a form.